Peace Valley Chinese Christian Church (PVCCC) is a non-denominational, Bible believing church located at 565 Virginia Dr, Fort Washington, PA 19034, a suburban area, north of Philadelphia. We endeavor to obey the teachings of the Bible, worship the Triune God the Father, the Son, and the Holy Spirit, whom together receive same glory and honor. The lead pastor is Rev. Dr. Douglas Huang. Sunday Worship Service is 10:00-11:30 AM. Sunday School for all ages starts at 11:45 AM -12:30 PM. Please check "Introduction" for more information. We sincerely welcome you to join us. 平安谷華人基督教會位於賓州費城北郊 (565 Virginia Dr, Fort Washington, PA 19034),是一間跨宗派,致力遵行《聖經》教導,敬拜三位一體、同榮、同尊之聖父、聖子、聖靈的教會。主任牧師為黃德馨,主日崇拜時間是上午10:00-11:30;各年齡層的主日學為11:45-12:30。請點擊"教会简介" 查看更多详情。我们真诚欢迎您加入平安谷華人基督教會。
牧师的话 From Pastor's Desk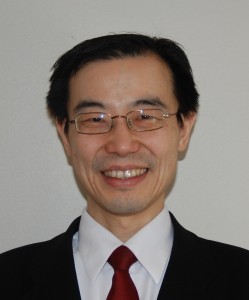 10/21/2016 Moses, mighty in speech and deed (Acts 7:22) knew everything in the world. He knew how the dried thistle, blew by hot wind rubbing friction caused heat and fire, etc. But one day he was amazed to see some strange scene–a burning bush that was not burned down (it's like we see a house on fire, but was never burned down.) Is it a mirage? This strange scene is certainly worth investigating. But when Moses approach the burning bush, he realized that it is not he investigating, but being investigated. He did not see God, but God has seen him.
摩西,號稱「埃及學霸」學盡了埃及一切智慧,演講、做事都有能力(徒7:22)。他曉得沙漠曠野中荊棘如何被熱風吹乾,摩擦生熱,最後起火燃燒。但是有一天他發現有一叢荊棘燒著卻沒有燒毀(好像我們看到火災,房屋著火、森林大火,可是房屋、森林卻沒有燒掉)這真奇怪,對於一個「埃及學霸」來講,這是幻象、海市蜃樓嗎?怎麼超過他以前所學的一切學問呢?當摩西走過去,想要好好研究的時候,發現他不是主動、而是被動,發現他不是觀察、而是「被」觀察;上帝的眼睛早已經盯著他了。
God told Moses three things: First, I am holy; Second, I know you; Third, I have a job for you.
神告訴摩西三件事:第一、我是聖潔的;第二、我認識你;第三、我有任務給你。
First, God is holy, but Moses is not. You have to take off your sandals before you go any further. What does it mean? We know that it is extremely dangerous taking off ones sandals in the wilderness. Not only the sand is searing hot, the rocks and plant leaves are sharp to cut your feet; but even you can find a cool shady place between rocks, you are likely to be bitten by scorpions who eagerly seeking for food. Taking off sandals is not safe at all. Like the Beaver said to Lucy in the Chronicles of Narnia, Safe? Who is talking about safe? But He is Good. Now, we cannot trust anything except God's goodness when we approach his holy presence. (Can Moses trust his learnings, eloquence, or career as an excellent shepherd? No.) Moses has to trust God's holiness and goodness.
首先,上帝是聖潔的,而摩西不是,你必須先把鞋子脫下來,才能進前來。這什麼意思呢?在曠野沙漠脫鞋是很危險的,不僅砂子燙得要命、尖銳的石頭、枯乾的植物葉子(沙漠中植物多數都是針葉)會刺傷腳、陰涼處也有毒蠍也是四處爬行。鞋子一脫下來就沒有「安全」可言了。但是正如《那尼亞傳奇》水狸對露西說的「『安全』?誰會想要用『安全』來形容阿斯蘭?他不是能用『安全』來形容,但他是『美善』的。」在聖潔的神面前,除了神自己本身的良善,我們不可能有其他的安全感來源。摩西要倚靠他的學問嗎?要倚靠他的義行(行俠仗義打死埃及人、打退米甸牧羊人)?要倚靠他的40年沙漠經驗?統統不管用。神要求人到他面前,第一步是先把鞋脫下。
Second, God told Moses that He is the God of Abraham, the God of Isaac, and the God of Jacob. What does it mean? He was saying to Moses, I knew you before you know me. Your great-great-great-great-grandfather Abraham lived 175 years, I am his God; Your great-great-great-grandfather Isaac lived 180 years, I am his God; Your great-great-grandfather Jacob lived 147 years, I am his God; Your great-grandfather Levi lived 137 years, I am his God; Your grandfather Kohath lived 133 years, I am his God; Your father Amram lived 137 years, I am his God. How old are you? 80? You, even after 40 years, may reach 120, which is still much younger than any of your forefathers. If you are so small before your forefathers, how minute you are before Me? So, think it this way, if ALL our spiritual forefathers, since apostle Peter, apostle Paul, apostle John, et. al., throughout ALL their life, have to trust God and be led by Him, how about us? Can we at any moment, at any degree, trust our own small mind or our own superficial experience? Moses has to trust God's wisdom and sovereignty.
第二、神告訴摩西,他是他祖先亞伯拉罕、以撒、雅各的神。這是什麼意思呢?你還沒有認識我以前,甚至你還沒出生以前,我就已經認識你了。你的高高高祖父亞伯拉罕一生的日子175歲、高高祖父以撒180歲、高祖父雅各147歲、曾祖父利未137歲、祖父哥轄133歲、父親暗蘭137歲,每一位都比你長壽。你現在才80歲(再活40年也才120歲)人生多少歷練你還沒經過?屬靈前輩的歷史你知道多少?你曉得誰是歷史的主宰?你不過是第七代的孩子,你曉得是誰牽著你六代祖先的手走過一切曠野路?假設好比有一天,一位大鬍子的老人對我們這些學科學的人說:「你們不認識我,但是我認識你們,我是牛頓的老師、我是克卜勒的老師、我是愛因斯坦的老師。」什麼意思呢?神啟示他的智慧、權柄,不只遠超過眾人,而且遠超過我們熟悉、所認識的一切屬靈前輩。如果連一切屬靈偉人都需要倚靠神,我們算是哪根蔥呢?神要求人來到祂面前,承認自己的渺小,承認自己是時間下的產物,而時間是神的產物。
Third, God told Moses to lead Israelites out from Egypt, not secretly, but publicly before Pharaoh. Surely, this is a "Mission Impossible" yet we should not be surprised to see this development. Why? Worship leads to obedience. Recognizing God's holiness, goodness, omniscience, omnipresent, etc. lead to our worship–not only a feeling of awe, but true worship should lead us to obedience. Obedience is not only for things we know, we are good at, we are experienced to, etc., but also for things we don't know, we are not good at, and we are inexperienced to. Moses did not get this. So he kept on finding excuses to the point God became angry at him (Ex 4:14) Then he obeyed. Isn't this true to everyone of us? We never want to obey until we learn God's anger. Many times I wonder, for those who are habitually disobedient, do they really know God's anger? Maybe they picture in their own minds that God is Grandpa Nice? Moses in his psalm (Ps 90) sighed that we are far too ignorant of God's anger and that's why we received so little blessing from Him in our works.
第三、神告訴摩西去法老面前,並且把以色列人帶出來。摩西的反應很正常:在神的面前,看到神的聖潔、能力、智慧、權柄,誰還認為自己有能力、有智慧,可以做任何事呢?主耶穌說的沒錯:離了我,你們做不成任何事的。可是,這第三點是重要的,神並沒有因為摩西承認神的偉大、他的渺小;神的聖潔、他的罪惡;等等,而放過他。敬拜,永遠只是第一步。順服,是接下來的。神要摩西去完成不可能完成的使命(Mission Impossible),摩西提了許多理由:我是誰啊?我沒有能力、我沒有同工(孤單一人在曠野40年了,皇宮40年的同伴沒有人能作屬靈同工的)。甚至推託到神向他發怒(出4:14)。人總是要等到神生氣才肯順服,不是嗎?一個以為神是好好先生,從不認為神會生氣的人,是從來不會順服的(摩西的詩篇,90篇,不就告訴我們這個真理嗎?)神說:我與你同在,我給你能力、神蹟、奇事;另外,我給你同工。摩西順服了。
Service, ministry, etc. is always Mission Impossible (Jesus says, apart from me, you cannot do anything.) God has called us to Gospel with an identity and a mission. He does this for His own glory and for our good. Do we know this reality? Are we familiar with this truth? This coming Lord's Day 10/23, we have Pastor Joshua Cheng preaching to us from II Cor 5:14-17, the sermon title is Gospel and Identity. Let us come and worship God together.
事奉,如果只是做我們喜歡的、熟悉的、能夠做的、…等等,請問,我們還需要神嗎?神呼召我們參與在不可能完成的使命(使「萬民」作主耶穌的門徒),一方面是為了他自己的榮耀,一方面是為了我們好,使我們不倚靠自己、虛度光陰、空手朝見神。我們曉得福音的呼召,我們曉得自己的身分嗎?這主日10/23 是聯合崇拜,青年主任程慶華傳道為我們證道,題目是「福音與身分」,經文是《哥林多後書》5:14-17。讓我們預備好心, 一起早早來敬拜神。
平安谷关爱网 PVCCC CareNet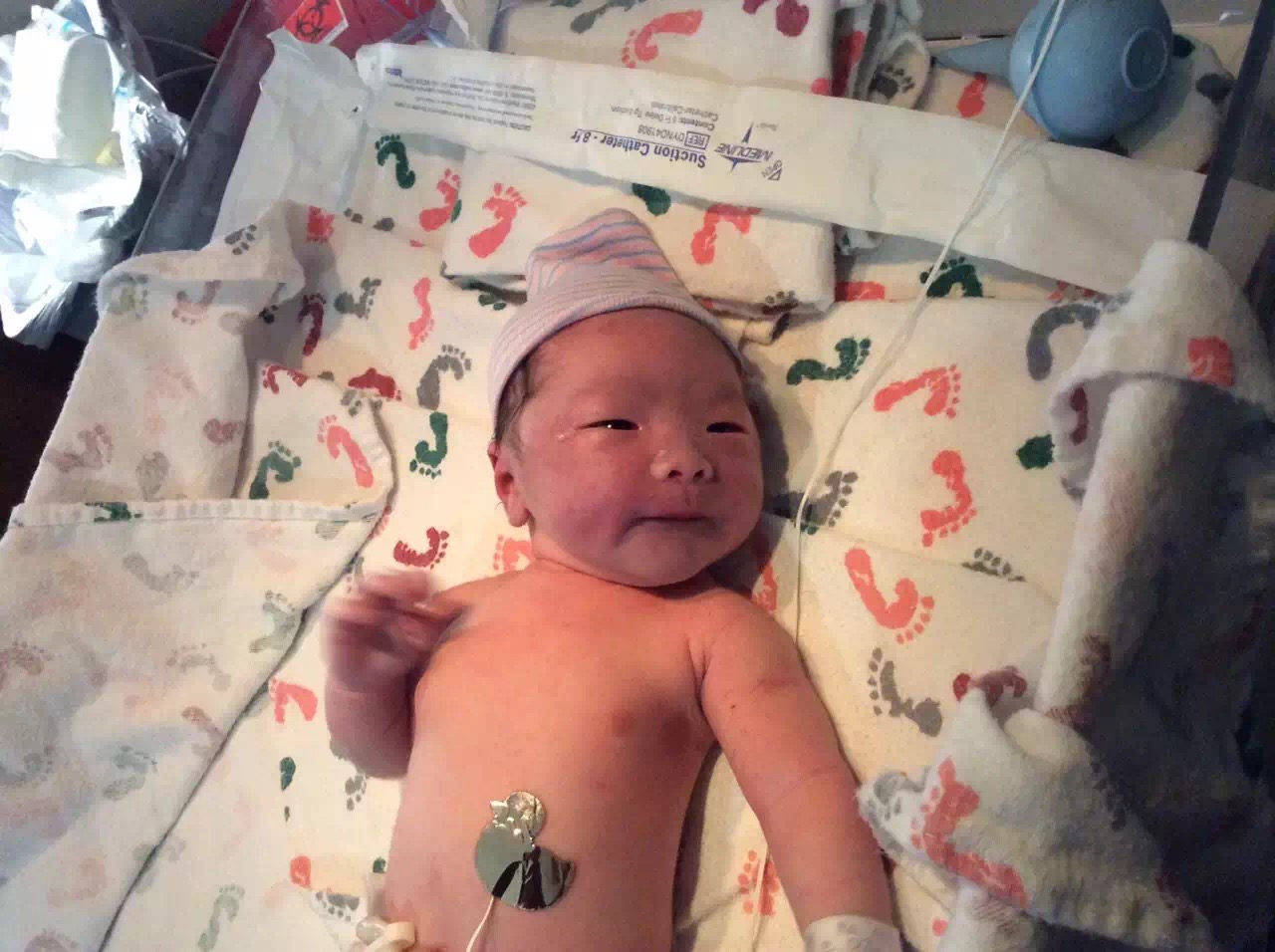 感谢主!马春玲姐妹/李冰泉弟兄的儿子于09/11凌晨1:20出生,顺产,重8磅4盎司,身长21英寸。Praise the Lord! The new baby son of Sister Chunling/Brother Bingquan was born smoothly 1:20 AM, 09/11. The little prince weighed 8 lb 4 Oz and measured 21 Inches.
最新讲道 Recent Sermons

最新讲道录音 Recordings of Recent Sermons
教会通知 PVCCC Announcements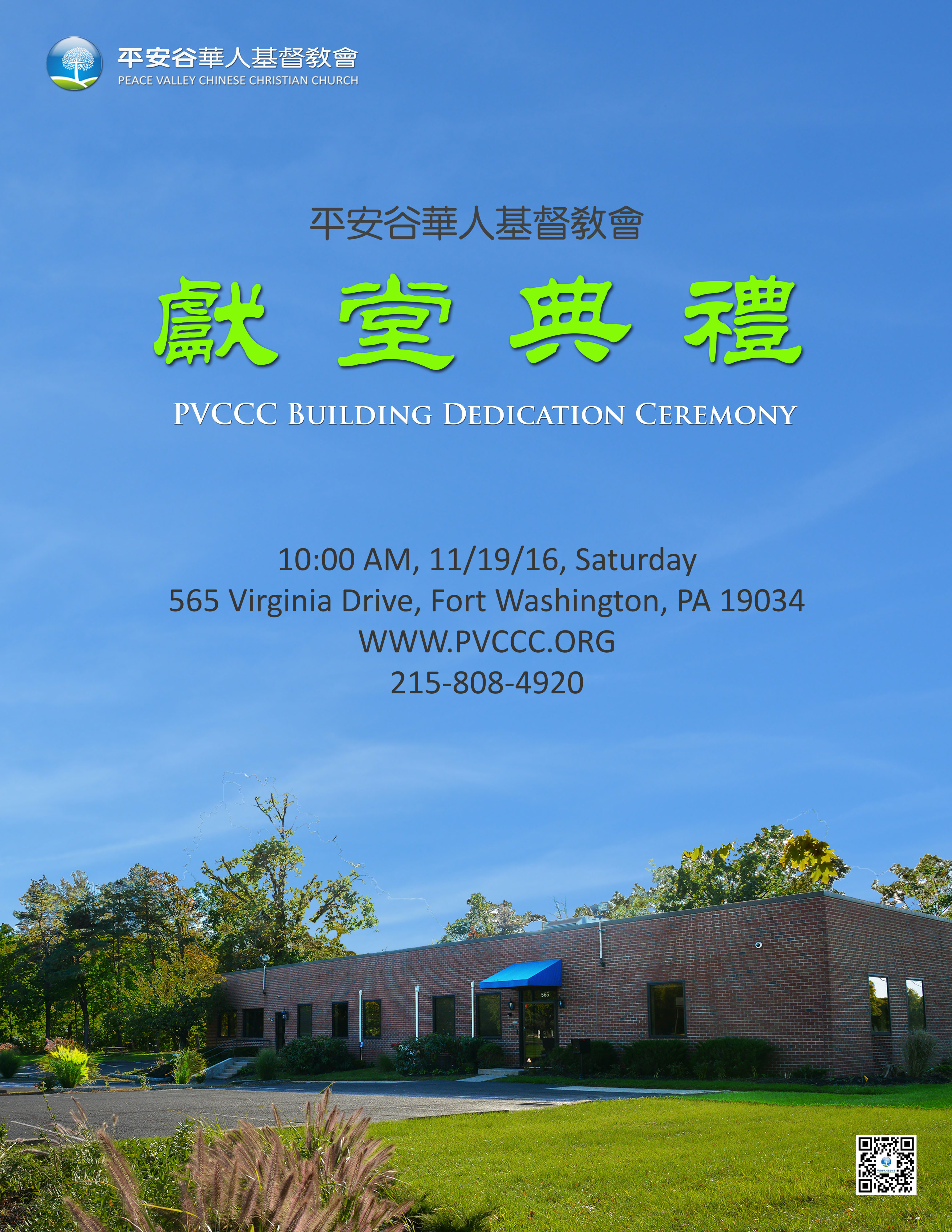 平安谷华人基督教会将于11/19 星期六举行新堂献堂典礼,请弟兄姐妹们拨冗参加。PVCCC will hold New Building Dedication Ceremony 11/19, Saturday. Please mark you calendar and make the very best effort to attend.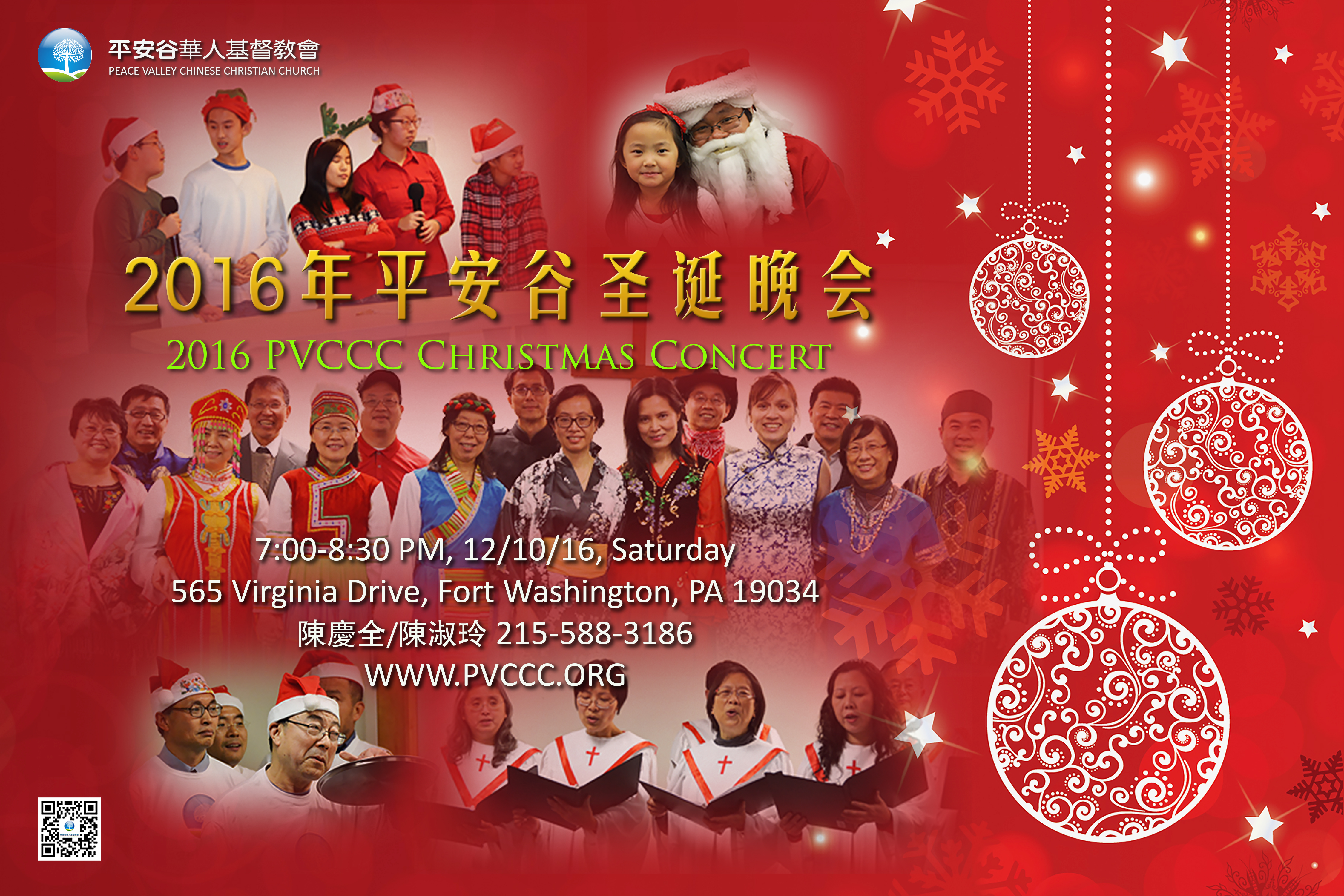 时光飞逝,我们不久将要迎来圣诞节。一年一度的2016平安谷圣诞晚会将于12/10(周六)举行,请各团契小组的弟兄姐妹们加紧排练,并将节目名称告知圣诞晚会的导演庆全/淑玲夫妇,谢谢。Time flying so fast, Christmas is around the corner.The annual 2016 PVCCC Christmas Concert will be held on 12/10 (Saturday), each fellowship/group, please think of your program and take time to practice. Also, please report your program to Kacey/Shu-Ling, the director of Christmas Concert, thanks.

教会新闻 PVCCC News
诗班献诗 Hymn Dedication: 耶穌奇妙的救恩 Wonderful Grace of Jesus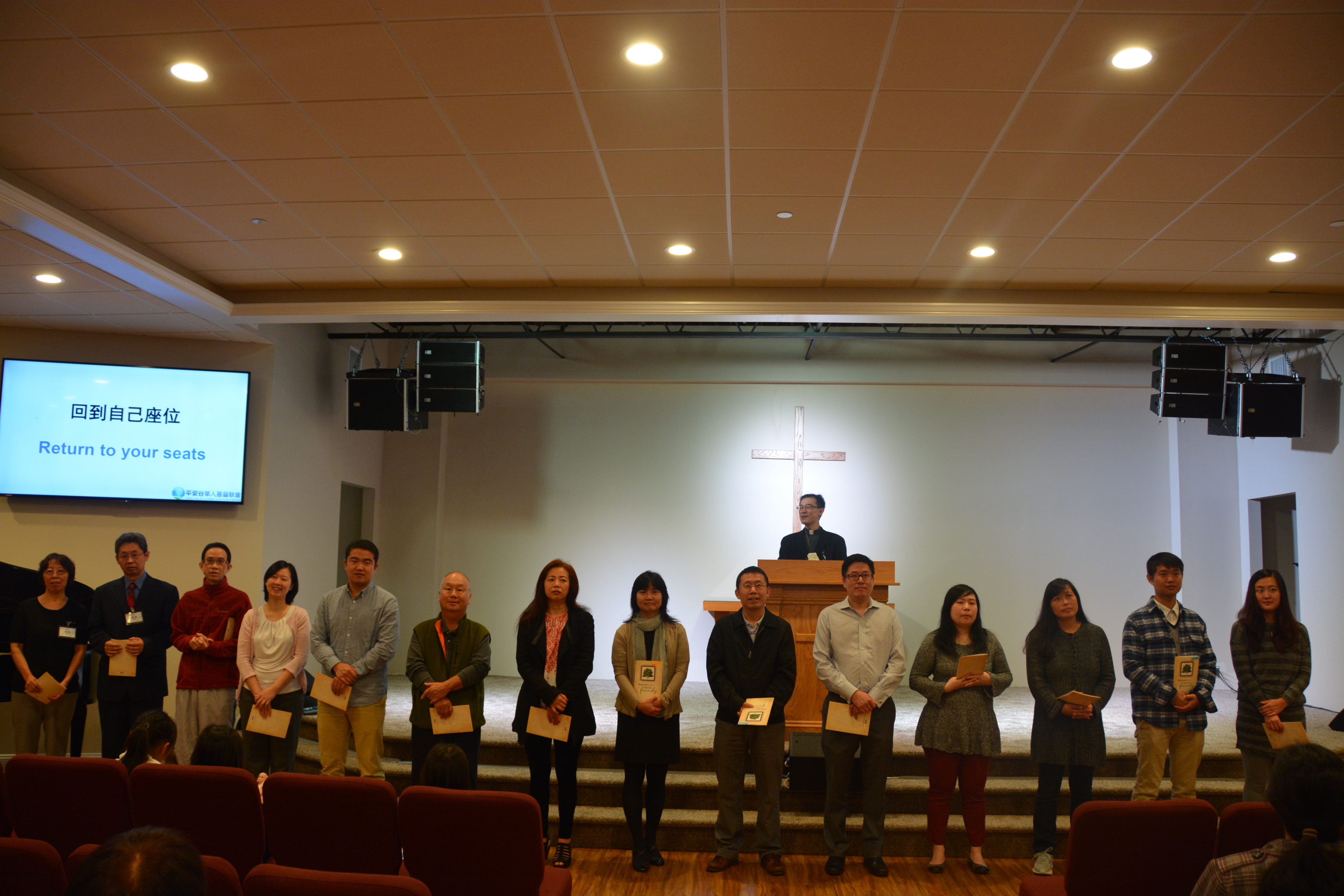 高小文等十七位弟兄姐妹于10/02在
平安谷教会新会员接纳礼上被接纳为平安谷教会正式会员。Total of 17 brothers and sisters were accepted as Full Member at PVCCC New Member Reception Ceremony 10/02.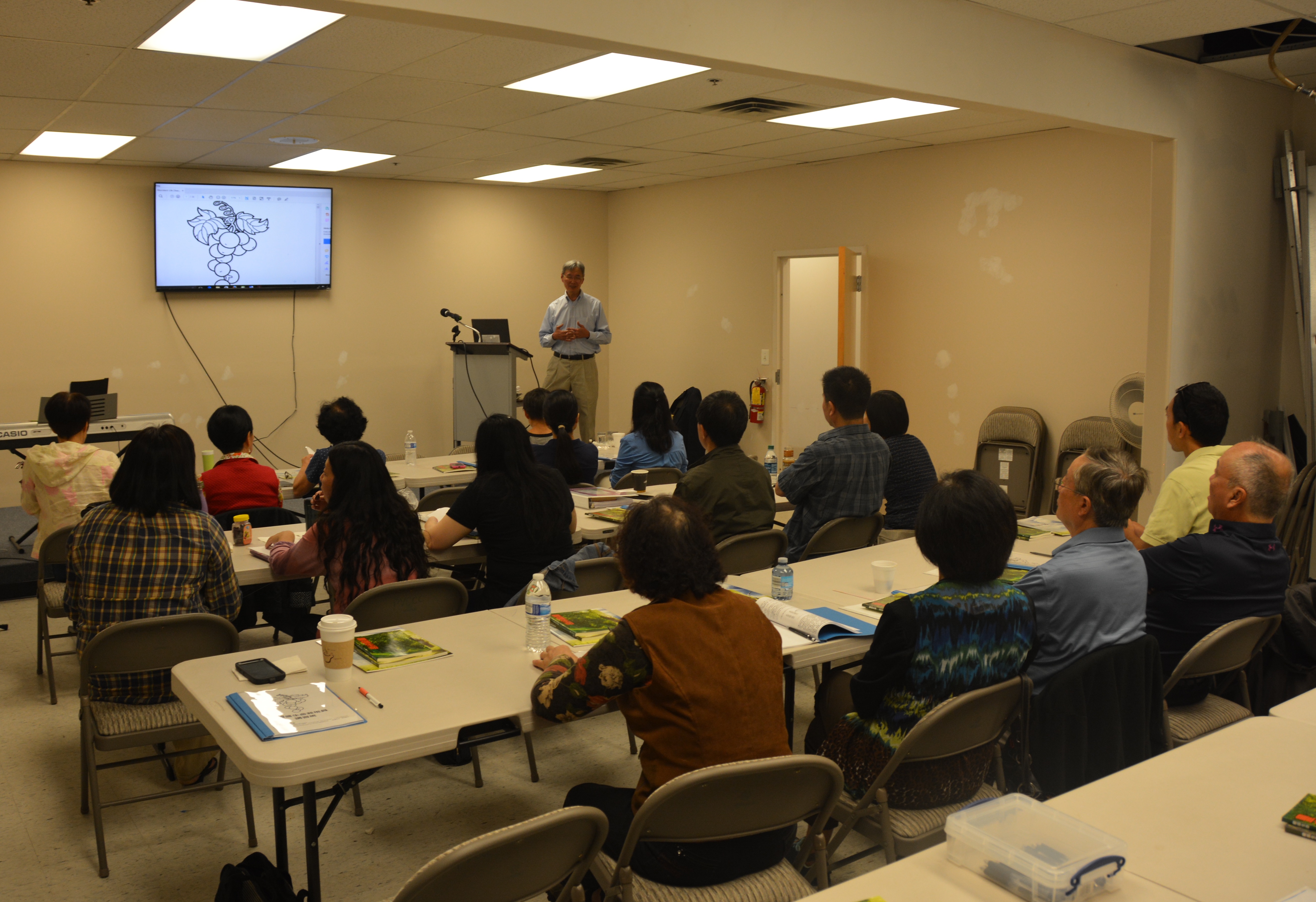 由平安谷教育事工部首次主辦, 更新傳道會 Christian Renewal Ministries 周德威傳道帶領的"<豐盛生命> 一對一栽培員訓練" 於9月24日在教會進行,共有25人參加 。
"<<Abundant Life>>-1+1 Counselor Training" sponsored by PVCCC Education Department and hosted by Minister David Chou of Christian Renewal Ministries was held 09/24 at PVCCC. Totally 25 members attended.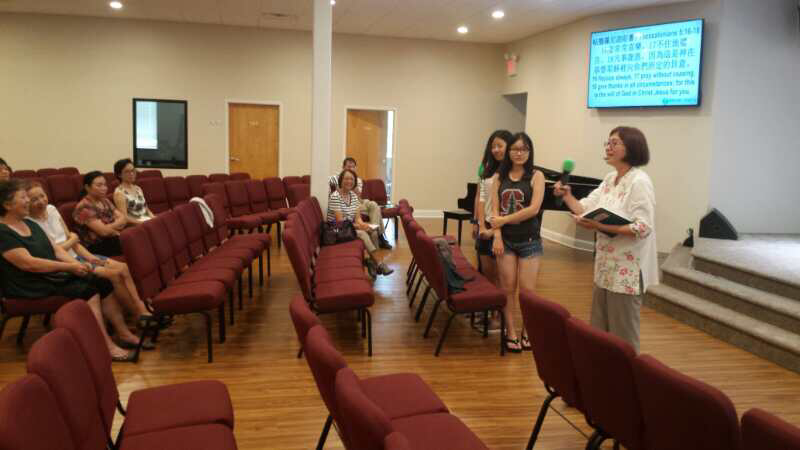 姐妹團契9月10日(周六)下午兩點在教會聚會,由曉莉姐妹主講父母與子女沟通技巧,弟兄姐妹们收益良多。Sister Fellowship gathered at church. Sister Shirley Chen gave a seminar on the skill of parents' communication with children. It was very helpful and well appreciated.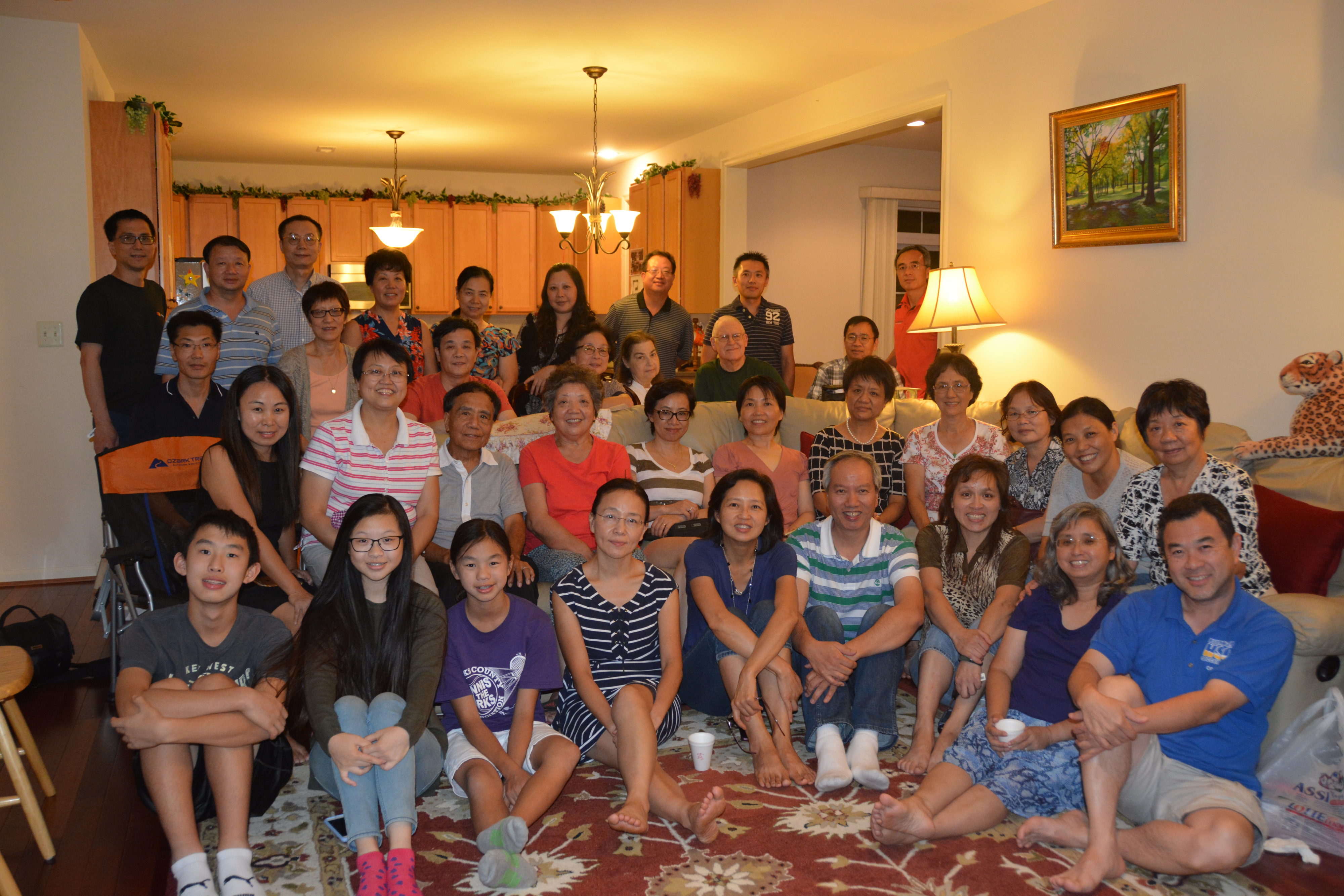 陈韶峰和梁红莲夫妇因为工作变动,即将搬迁至芝加哥。弟兄姐妹们于09/03在余晓/潮英家聚会,送别韶风弟兄和红莲姐妹。谢谢他们过去多年在教会的默默奉献,祝愿他们在芝加哥找到合适的教会,继续服事和敬拜我们的永生神。Brothers and sisters held a farewell party at Sean/Lynn's house for Ivan/Lotus who will move to Chicago soon due to job change. Thanks to them for their quiet and faithful serving. May God bless them to find a right church in Chicago to serve and worship our everlasting God.
更多新闻 More News
影音集锦 Videos and Gallery

平安谷华人基督教会录影集锦 PVCCC Videos
平安谷华人基督教会照片集锦 PVCCC Gallery (2015-Present)