Peace Valley Chinese Christian Church (PVCCC) is a non-denominational, Bible believing church located at 565 Virginia Dr, Fort Washington, PA 19034, a suburban area, north of Philadelphia. We endeavor to obey the teachings of the Bible, worship the Triune God the Father, the Son, and the Holy Spirit, whom together receive same glory and honor. The lead pastor is Rev. Dr. Douglas Huang. Sunday Worship Service is 10:00-11:30 AM. Sunday School for all ages starts at 11:45 AM -12:30 PM. Please check "Introduction" for more information. We sincerely welcome you to join us. 平安谷華人基督教會位於賓州費城北郊 (565 Virginia Dr, Fort Washington, PA 19034),是一間跨宗派,致力遵行《聖經》教導,敬拜三位一體、同榮、同尊之聖父、聖子、聖靈的教會。主任牧師為黃德馨,主日崇拜時間是上午10:00-11:30;各年齡層的主日學為11:45-12:30。請點擊"教会简介" 查看更多详情。我们真诚欢迎您加入平安谷華人基督教會。
牧师的话 From Pastor's Desk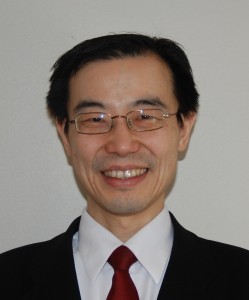 6/22/2016 Praise the Lord. I visited Sight & Sound Theatre for the first time in my life yesterday. The musical was Samson. Right at the beginning, the host asked us a question, Hebrews 11 lists a bunch of Men of Faith, such as Abraham, Moses, David, et. al, why was Samson there? Do we agree that in our children Sunday School, New Believer's class, etc., we rarely use Samson as an illustration for Man of Faith. Right? So, is it the Bible that has a problem, or it is we who have a problem?
感謝主,昨天我有機會到 Sight & Sound Theatre 看聖經音樂劇-參孫。一開始主持人就問一個問題:《希伯來書》11章列出許多「信心偉人」例如亞伯拉罕、摩西、大衛、等等,但是也把參孫放在裡面,不是很奇怪嗎?的確,我們在教導兒童,或是初信造就,如果講到信心,我們幾乎不可能以參孫作為信心的榜樣。可是,聖經卻真是把參孫列在信心偉人當中,這是怎麼一回事呢?是聖經作者有問題,還是我們有問題?
Samson's shortcomings are obvious, however Jesus said, "I come not to call the righteous but the sinners to repent." The life of Samson tells us that (1) The graveness of sin: despite Samson was set apart for God as a Nazirite since mother's womb, his life was troubled by sin and temptation all day long. (2) The electing grace of God: imagine if God did not choose Samson, how much more miserable would his life be? (3) Samson's prayer: if we look at his life, we found him started with almost no prayer, but then he prayed more and more.
參孫的缺點是眾所皆知,然而耶穌說:我來不是召義人,而是召罪人悔改。參孫的一生顯示出來(1)罪的可怕:即使他從母腹就清酒濃酒都不喝,歸耶和華一生都作拿細爾人,然而我們看到他一生都被罪惡所苦。(2)神揀選的恩典:試想,如果神沒有揀選參孫,他的一生將會怎樣更悽慘呢?(3)參孫禱告:如果細看參孫的一生,會發現他從不禱告到會禱告。
It is easy to notice Samson's lust, hatred, retribution, lack of self-control, etc., but we rarely pay attention to his goodness, e.g., (1) Perseverance: When 1000 armed Philistines determined to kill Samson, he had no weapon but used a jawbone of a donkey to kill them all. We don't know if this fight lasted for how many hours or days, but the Scripture tells us that he was so exhausted and thirsty to the point of almost death. (2) Loving his people: All Judges in the Bible are leaders of Israel, some of them even receive worship and honor from their own people, but this is not Samson. Samson was the only Judge that voluntarily being bound by his own people, and sent to their enemy. What a faith, what a love. (3) Samson accomplished more at his death than at his life.
我們都很容易看到參孫的情慾、仇恨、喜歡報復、不愛約束、喜愛放縱自我,但是我們很少看到他的優點,例如:(1)堅持奮戰,一人抵擋一千個非利士人(一個人再怎麼有力氣,這也夠嗆了吧?)我們如果遇到 5 個流氓就不得了,參孫要面對1000個武裝非利士人,各個都要拼死命要把他殺掉,他手上就只一個驢腮骨,聖經說,戰到最後(到底戰了幾小時還是幾天)參孫極度口渴,甚至要死,他向神禱告,耶和華啊,您要我渴死嗎?(2)我們也沒有注意到,參孫對自己的同胞其實很愛護。他身為以色列的士師,那時以色列沒有王、沒有將軍、就靠士師抵禦外敵。參孫為了保護猶大人,居然允許他們綑綁他,把他交在非利士人手中(聖經中這麼多士師,都是以色列的領袖,除了參孫,有哪一位士師願意被自己人綑綁,被交在敵人手中呢?這樣的信心,要去哪裡找?)(3)參孫死時所成就的、所殺的敵人,比活著的時候成就的、殺的敵人還多。
When I meditate upon this Judge, I have to agree with what Hebrews says, despite all his shortcomings, he was a Man of Faith. Samson foreshadowed our Lord Jesus Christ: set apart for God since mother's womb, perseverance in every battle, betrayed by his own people, handed over to their enemy, and accomplished much more at his death than at his life. Were it not the Hebrews, we may never learn such a lesson. So, how do we apply to our daily life? I think we should ask ourselves: when we look at a person (not only a biblical character, but a person in real life) do we see his shortcomings or do we see "Lord Jesus Christ in him"?
當我越多思考這位士師,我不得不同意《希伯來書》作者所說的,雖然參孫有那麼多缺陷,但他真是一位信心偉人。他預表了主耶穌基督:從母腹中就被分別出來一生歸耶和華、他堅持奮戰,打仗時絕不放鬆、他來到自己的地方卻不被接納、被自己人出賣、死的時候(打敗魔鬼)比活著的時候所成就的還要多。於是我思想,我可以學到什麼功課呢?我們看人是看他們的信心,或是挑他們的缺點呢?就像參孫,我們很容易看到他的缺點,很不容易看到「主耶穌在他身上」,更不用說他是「信心偉人」。要不是《希伯來書》白紙黑字,我們可能永遠學不會這個功課。讓我們都從弟兄姐妹身上看到神的榮美。
This coming Sunday 6/26 we are privileged to have Youth Director candidate Joshua Cheng to preach to us at the Combined Service.
這個主日我們邀請到青年主任的候選人 Joshua Cheng 來為我們證道,我們採取聯合崇拜。
平安谷关爱网 PVCCC CareNet
哈利路亚!阮相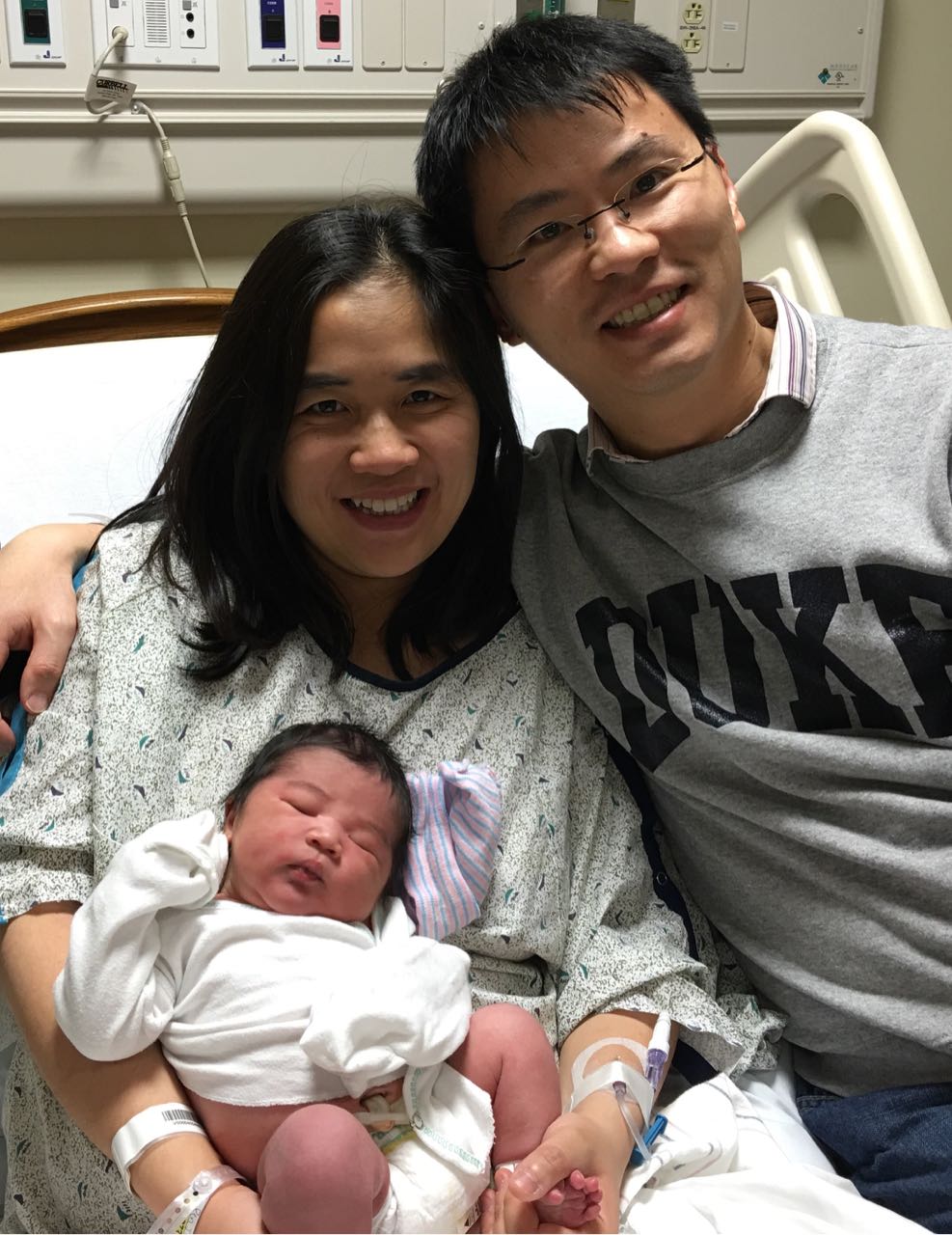 国和任洁的儿子Adrian Pax Ruan 于04/14在Grandview Hospitaol出生。小胖子Adrian体重8磅15盎司,身长21寸,母子俩将于04/16回家。Hallelujah! Baby son of Scott and Jie, Adrian Pax Ruan was born 04/14 at Grandview Hospital. Adrian weighs 8 lb 15 Ounces, and measures 21 inches. Both baby and mom will be back home 04/16.
最新讲道 Recent Sermons

最新讲道录音 Recordings of Recent Sermons
教会通知 PVCCC Announcements

为了更好地了解弟兄姐妹们的心声,倾听大家对教会的宝贵建议和意见,平安谷教会长执会已开通专用信箱(info@pvccc.org), 并设专人登记管理,确保所收到的每一封邮件都会得到及时的回应。我们珍惜弟兄姐妹们的每一个建议和反馈,谢谢。In order to better listen to brothers and sisters for your valuable suggestions and comments, PVCCC Board has opened a dedicated email (Info@pvccc.org). A board member will be assigned to manage this email account to ensure each incoming email will be responded in a timely manner. We value each of your precious feedback and comments. Thank you.

教会新闻 PVCCC News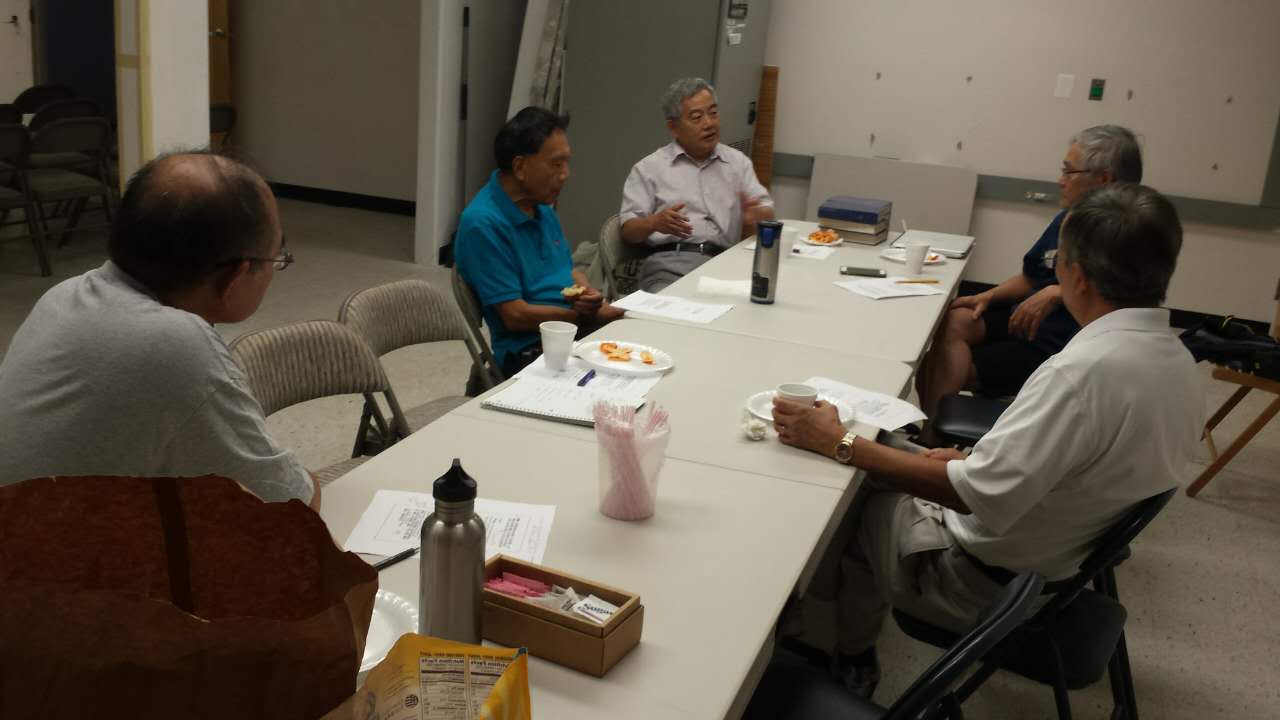 平安谷兄弟团契于08/20召开第一次筹备会议, 讨论兄弟团契的宗旨和活动安排,并定于09/11召开下一次筹备会,欢迎弟兄们参加。PVCCC Brothers Fellowship held the first preparatory meeting 08/20 to discuss the mission statement and future events. All brothers are welcome to attend the second preparatory meeting on 09/11.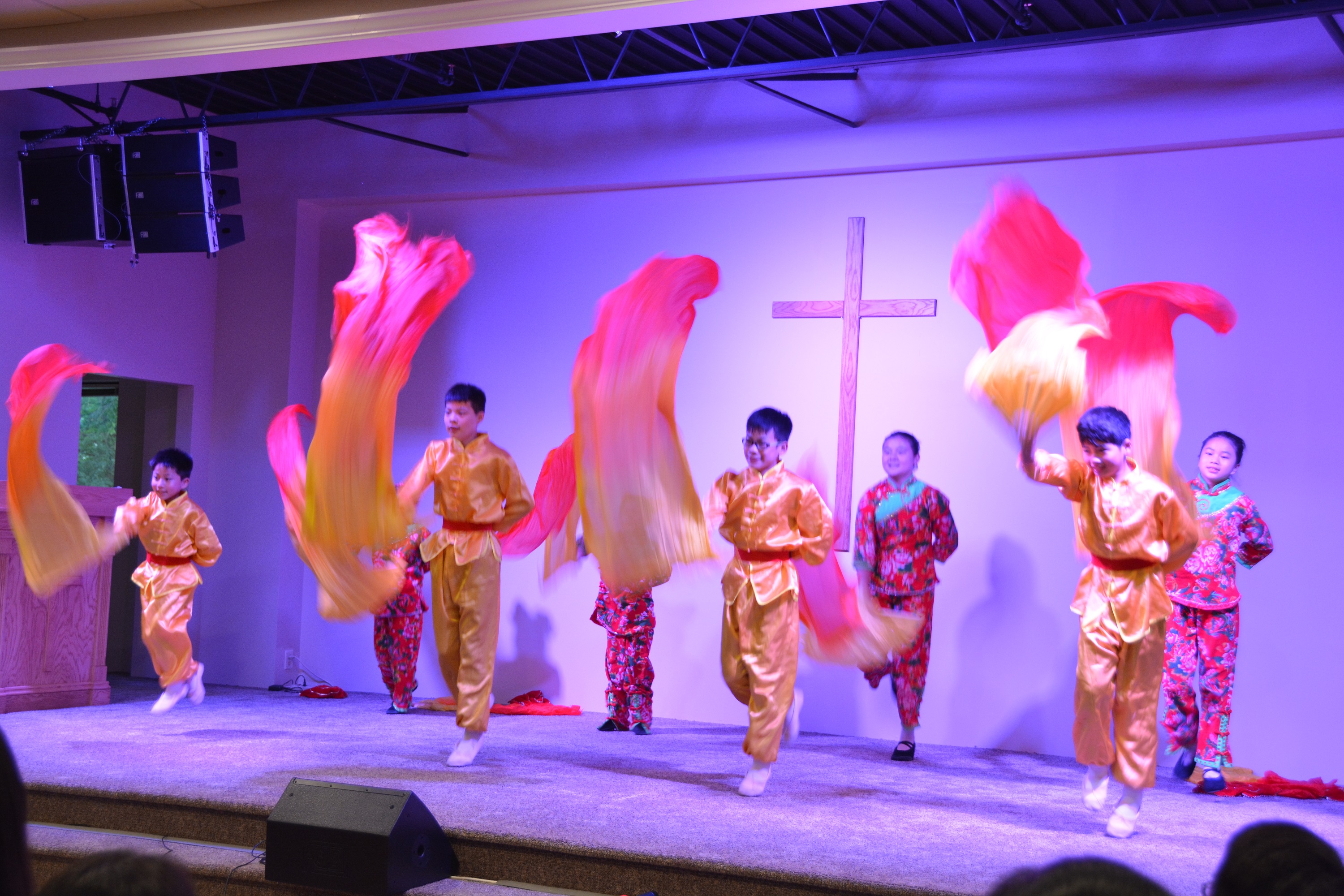 国际生命希望的安琪儿表演团于07/15晚在平安谷教会演出,孩子们献上了精心准备的舞蹈和短片,并介绍了国际生命希望在中国的事工,演出受到弟兄姐妹们的交口称赞。Angels Tour of Living Hope International performed 07/15, Friday at PVCCC. The orphans presented the well prepared dances and videos, and introduced the ministries of Living Hope Intl in China. The performance was well appreciated by the audience.
儿童献诗 Children Body Worship: 这是天父世界 This Is My Father's World
诗班献诗 Hymn Dedication: 一生呈献 My Offering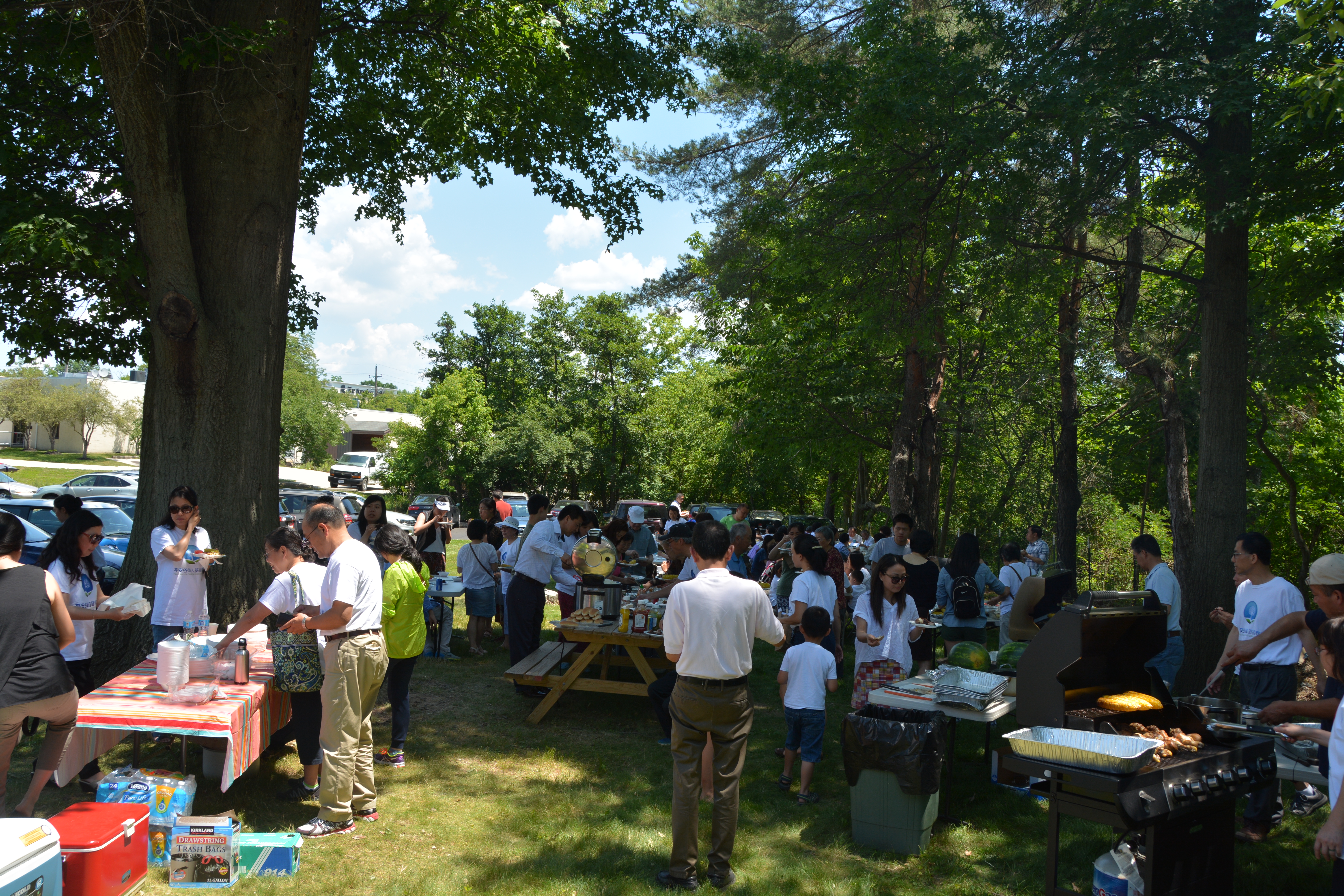 一年一度的平安谷烧烤聚会于06/19在教会举行,弟兄姐妹们一起享用神赐的丰富美食,互相沟通畅谈,增进彼此友谊, 度过了一个愉快的主日午后。The Annual PVCCC BBQ Gathering was held 06/19 at church. Brothers and sisters enjoyed the delicious food from God and talked to each other to deepen their friendship

for the pleasant afternoon.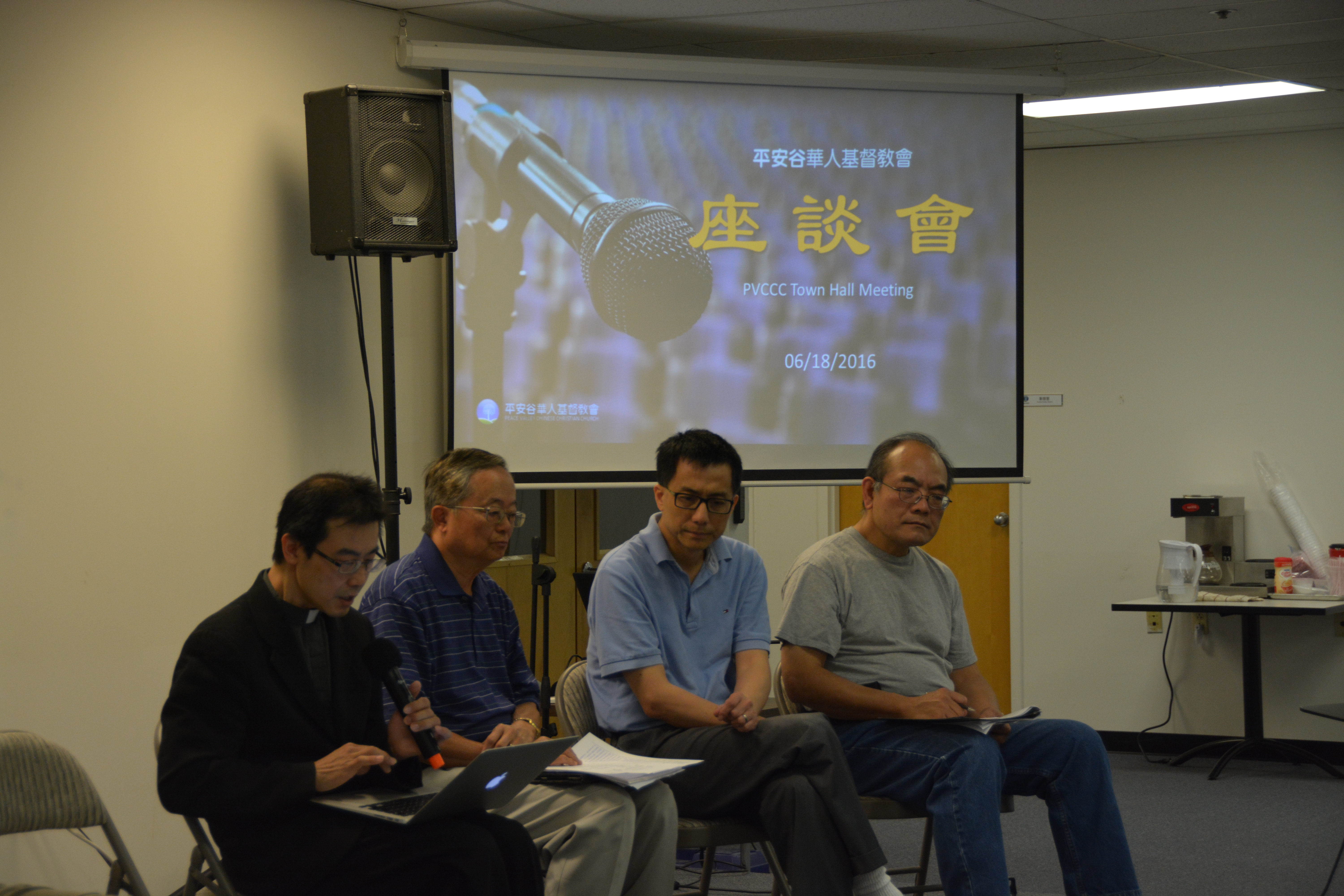 平安谷教会长执会06/18邀请弟兄姐妹们参加座谈会,黄牧师主动为自己的不足真诚致歉,恳请弟兄姐妹们谅解。长执会也为面临危机时行动迟缓道歉,并对教会最近出现的问题进行说明和澄清。在最后的提问阶段, 弟兄姐妹们就自己关心的问题踊跃发言,长执会和牧师都耐心解答。座谈会获得了弟兄姐妹们的一致好评。PVCCC Board invited church members to attend a Town Hall Meeting 06/18 to explain and clarify some issues and apologized for the slowness of action. Pastor Douglas Huang expressed his sincere apology for his shortcomings and requested the forgiveness of church congregation. Brothers and sisters asked many questions they care about during the Q&A session. The Town Hall Meeting was highly thought by the attendees.
更多新闻 More News
影音集锦 Videos and Gallery

平安谷华人基督教会录影集锦 PVCCC Videos
平安谷华人基督教会照片集锦 PVCCC Gallery (2015-Present)