新闻存档 News Archives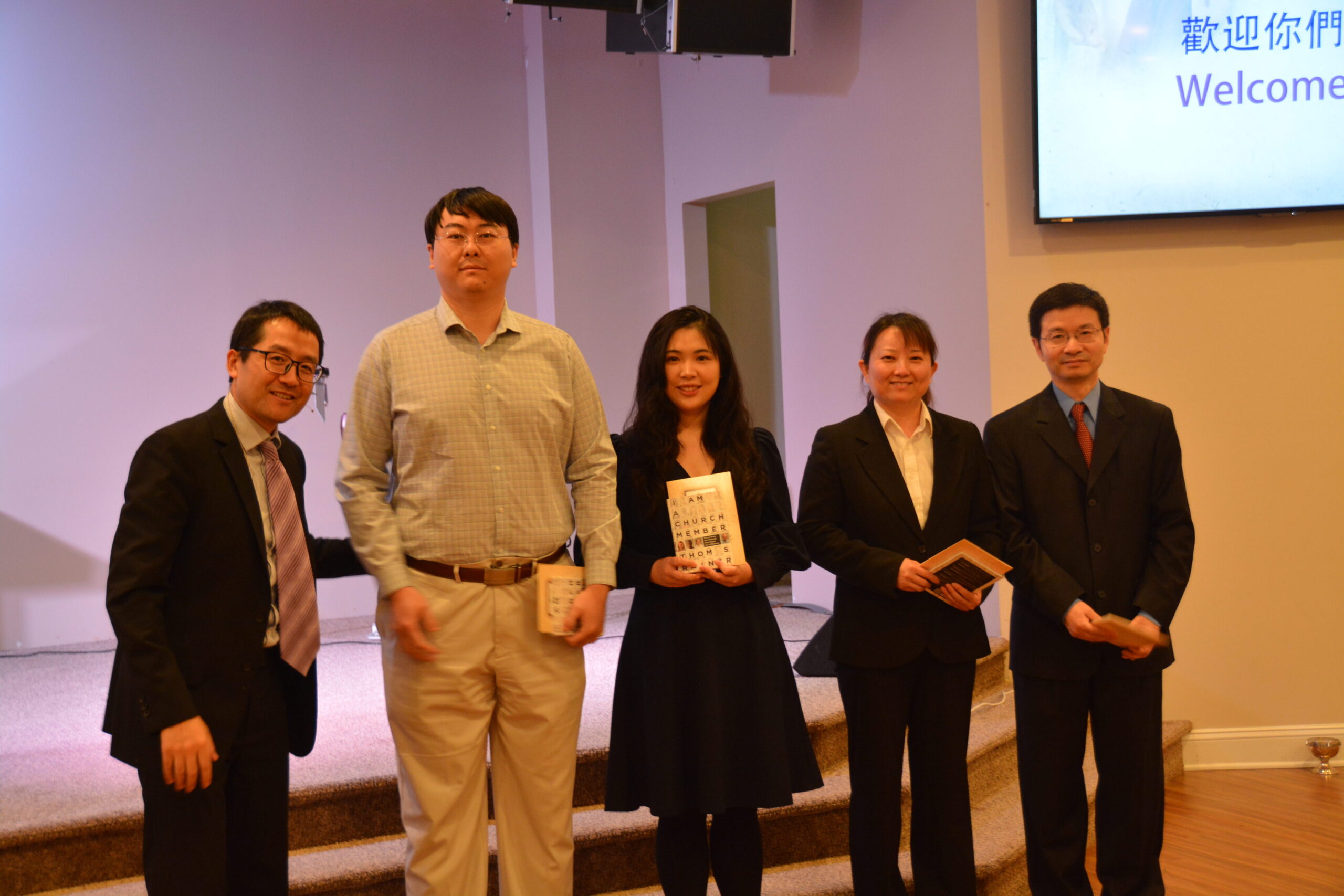 感谢主!瞿迅、陈嘉云和纪茗溪于4/9受洗归主,刘阳、朱晟佳和瞿迅、陈嘉云被接纳成为平安谷正式会员。Praise the Lord! Brother Xun Qu, Sister Jiayun Chen and Cicely Ji were baptized into Lord on 4/9, while brother Yang Liu, sister Ashley Zhu and brother Xun Qu, sister Jiayun Chen were accepted as PVCCC Members.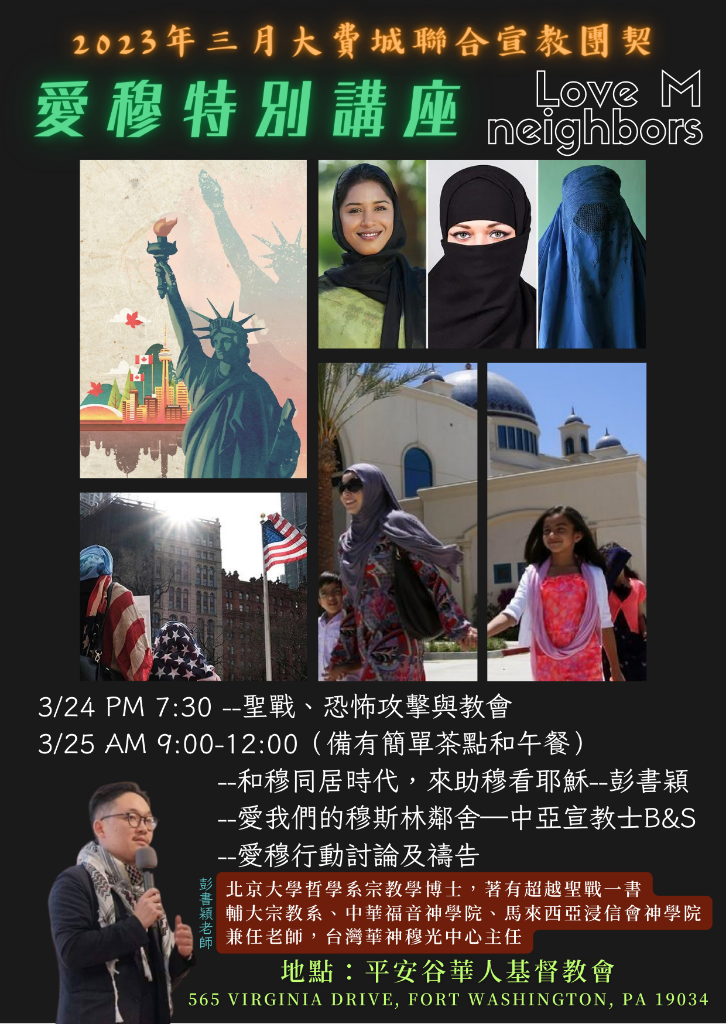 大费城宣教团契(GPMF)邀请彭书颖博士周五-周六在平安谷教会主办《爱穆特别讲座》,费城众教会的弟兄姐妹们参加。Greater Philadelphia Mission Fellowship (GPMF) invited Dr. Shuying Peng to have a seminar of 《Love Muslims》 at PVCCC on 3/24-25, many brothers and sisters from Philadelphia area attended.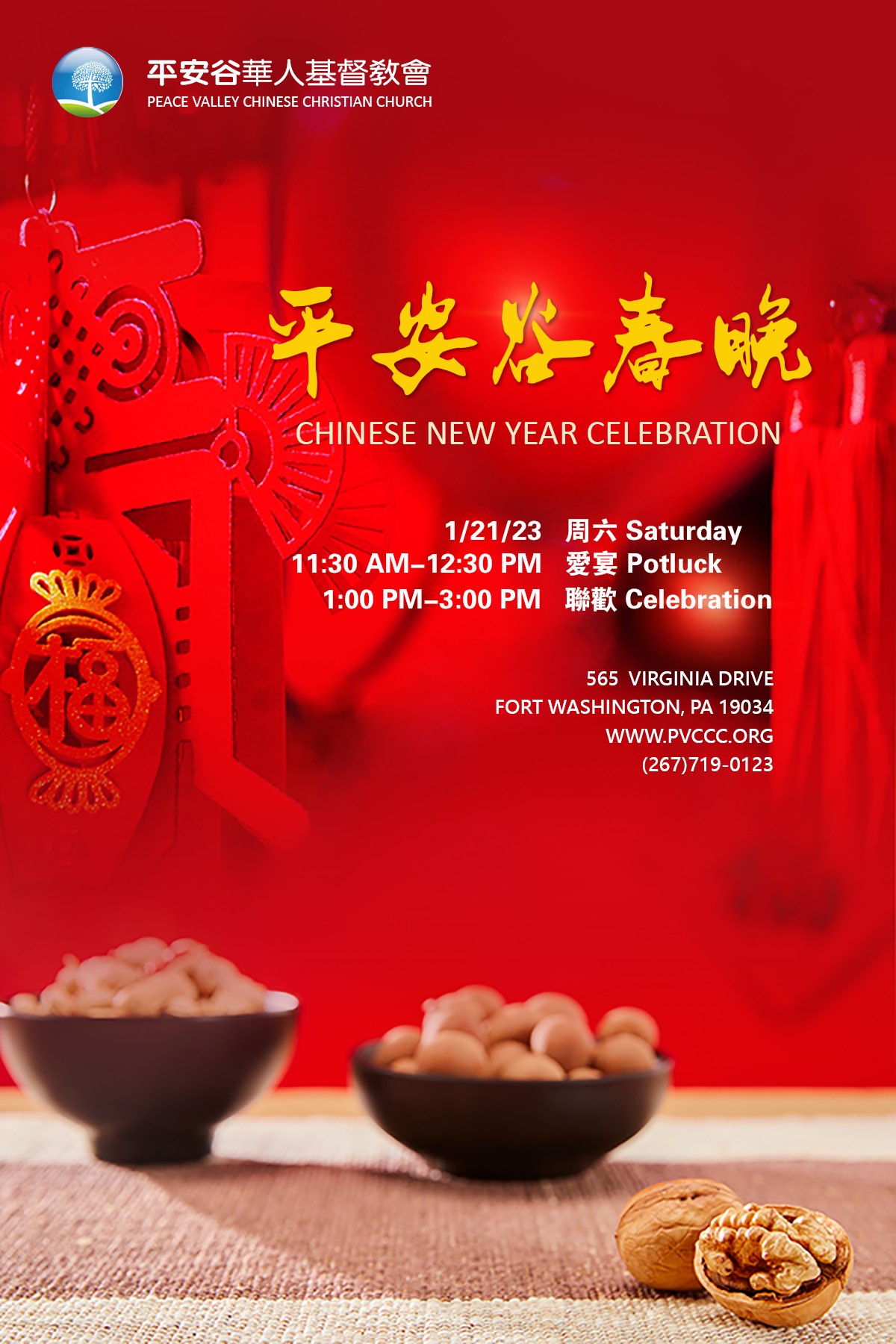 平安谷教会于1月21日(周六)举办2023中国新年庆祝活动. 大家享用传统的中国美食,欣赏丰富多彩的文艺节目,在欢声笑语中共度一个难忘的周末。PVCCC had 2023 Lunar New Year Celebration on1/21 (Saturday). Brothers, sisters and friends enjoyed the traditional Chinese cuisine, and watched a variety of cultural performances with joy and laughters.
2018年新闻存档 News Archives 2018
2017年新闻存档 News Archives 2017
2016年新闻存档 News Archives 2016
2015年新闻存档 News Archives 2015
2014年新闻存档 News Archives 2014